[3D modeling in AutoCAD] Network modeling in the program from scratch for free for self-study
Want to learn modeling in AutoCAD 3D? This video course will help you with this. The course tutorials will include the principles of operation taking into account the fact that you know lessons AutoCAD 2D, 1 part of the video lessons course AutoCAD 3D, Part 2 of the AutoCAD 3D Course Lessons andPart 3 of the AutoCAD 3D Course.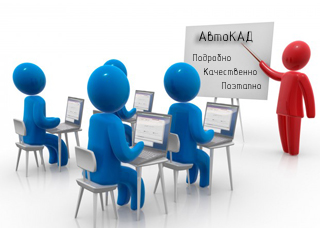 The video material of the course AutoCAD 3D can be useful for students, architects and engineers who have decided to master 3D modeling.
For a better presentation of the theoretical material, the topics of the AutoCAD 3D video lessons are divided into small pieces.
For more detailed three-dimensional refinement and visualization, the drawing / model can be imported into 3D MAX.
AutoCAD is the base platform. Having learned how to work in a 2D, 3D program, you will master any specialized CAD system from AUTODESK.
AutoCAD 3D Network Modeling Course Program
Video "Network primitives in AutoCAD 3D, commands" Network "," Box "- parameters of network primitives
{rscomments off}