Customize Toolbars in AutoCAD
In the previous video tutorial we remembered how to work with toolbars in AutoCAD. In this video tutorial analyze:
How to add, remove buttons from the toolbar in AutoCAD.
How to arrange the buttons in the toolbar in AutoCAD in the correct sequence.
During setup of toolbars in AutoCAD meets the Customize User Interface dialog box. The video tutorial will consider several ways to access this window.
For more information, see the video tutorial.
"User Interface Customization" dialog box.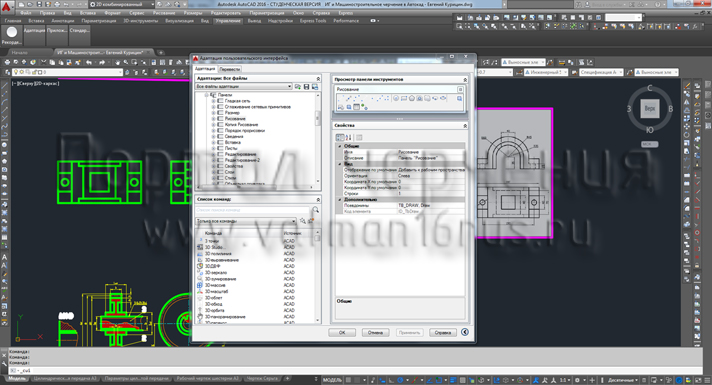 How to remove the button from the tool bar in AutoCAD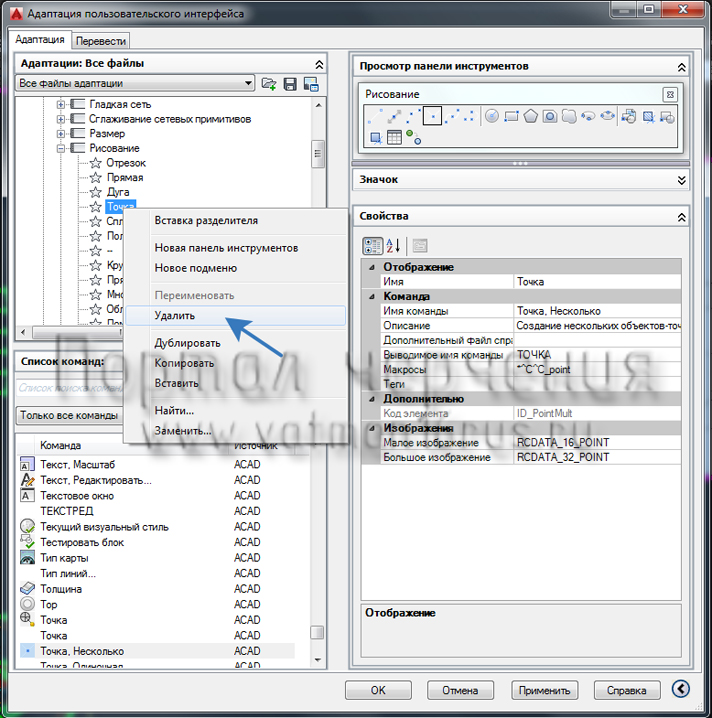 ow to add a button to the toolbar in AutoCAD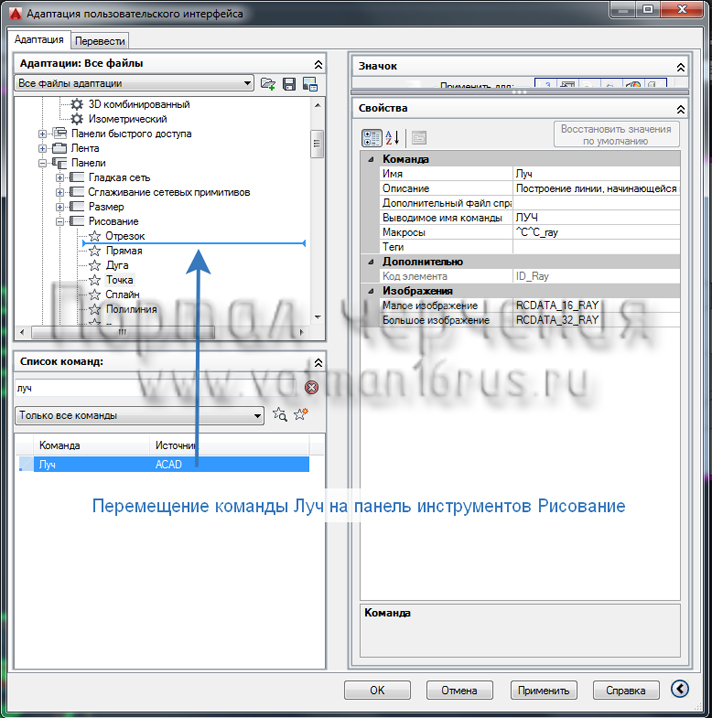 Video "Customize Toolbar in AutoCAD - Adding, deleting, sorting buttons" (Russian)
P.S.
This
video tutorial AutoCAD
and article are included in the free tutorial professional AutoCAD, which is suitable for both novice users and has long been working in this program.