How to put the elevation in AutoCAD
When drawing drawings facades and cuts, many are asking: "How is the elevation in AutoCAD?" The best option - is to create a dynamic block elevation.
In this video tutorial we will create a dynamic block elevation, which will have the following functions:
Reflection unit about the horizontal and vertical axes.
Changing the height of shelves elevation.
Changing the length of shelf elevation in AutoCAD.
Change text indentation shelves (the value of the elevation and the explanatory text).
Automatic input values ​​and the level of explanatory text when you insert a block in the AutoCAD drawing. (Use of block attributes).
For more information, see the video tutorial.
Dynamic block the elevation in the Block Editor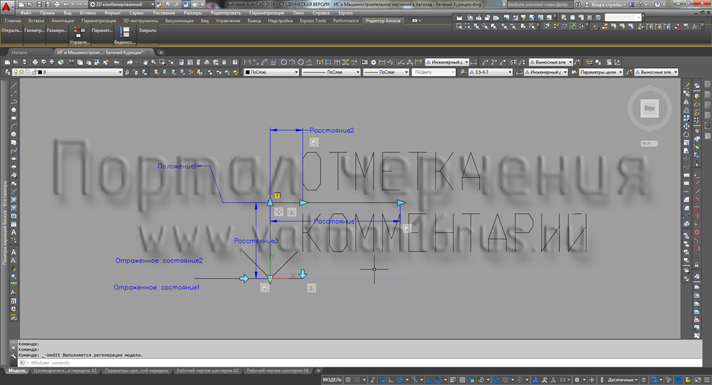 Video "Dynamic Blocks in AutoCAD - Block elevation" (Russian)
P.S.
This
video tutorial AutoCAD
and article are included in the free tutorial professional AutoCAD, which is suitable for both novice users and has long been working in this program.