Tolerances AutoCAD
his video tutorial will focus on the tolerances in AutoCAD. In AutoCAD there is the possibility of automatic drawing tolerances size in numerical values.
For display tolerance in the drawing corresponds to a dimension style. In the dialog New Dimension Style tab Approvals is tuned display tolerances in AutoCAD.
In the video tutorial razeberem:
Ways to display tolerances for AutoCAD drawing: None, Symmetrical, Deviation.
Setting tolerances in AutoCAD in accordance with GOST.
Creating a dimension style symmetrical tolerance.
The principle of operation with maximum deviations sizes / tolerances in AutoCAD.
Change affixed tolerances / tolerances dimensions in AutoCAD.
How not specify tolerances are equal to zero in the drawing AutoCAD, etc.
For more information, see the video tutorial AutoCAD.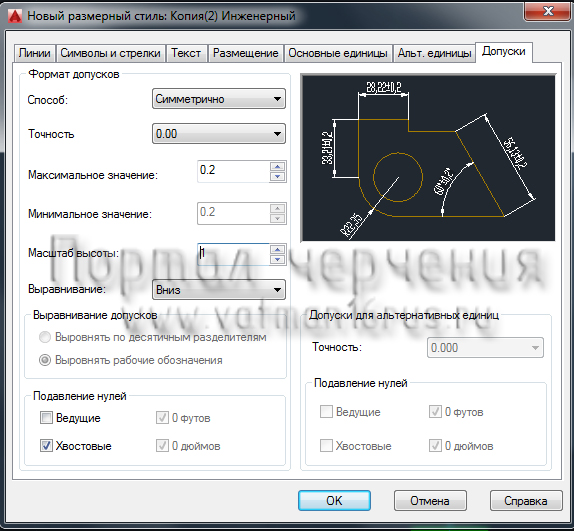 Video "How to put (apply) admission to the AutoCAD - Drawing size limits deviations" (Russian)
P.S.
This
video tutorial AutoCAD
and article are included in the free tutorial professional AutoCAD, which is suitable for both novice users and has long been working in this program.