How to draw isometric detail in AutoCAD
In the previous video tutorial we looked at how to draw isometrics details in AutoCAD. This video tutorial will make the cutout one-fourth part.
If it is necessary to make one quarter of the cutout parts in perspective, the piece is better positioned so as to pass through the perspective center axis (axis of symmetry) parts. In this case, the item is cut frontal and profile planes passing through the axis X and Y. concluded between them a quarter of the items are deleted.
Do not forget to specify the type of detail lines in an isometric view AutoCAD.
For more information, see the video tutorial.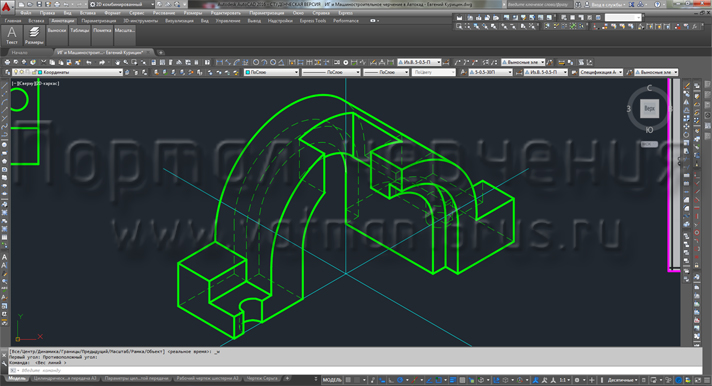 Video "How to draw (draw) isometric parts in AutoCAD - Cut one-quarter parts Part 2" (Russian)
P.S.
This
video tutorial AutoCAD
and article are included in the free tutorial professional AutoCAD, which is suitable for both novice users and has long been working in this program.