AutoCAD Elliptical Arc
---
AutoCAD drawing command
Elliptical Arc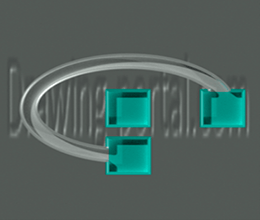 Definition
Elliptical arc in AutoCAD is part of ellipse.
Tool
AutoCAD tool Elliptical Arc an option of Ellipse command that allows you to build elliptical arcs. first two points of an elliptical arc determine location and length of first axis. third point defines distance between center of elliptical arc and end point of second axis. fourth and fifth points define starting and ending angles.
Command
Command Option Ellipse
Object
Ellipse
The Elliptical Arc tool in AutoCAD is very rarely used and exists in conjunction with Ellipse command, since it is an additional functionality of command.
Elliptical Arc Tool
For creating an elliptical arc in AutoCAD, Arc option of Ellipse command is responsible. Call this option in following ways (start building an elliptical arc):
You can build an object in AutoCAD Elliptical Arc from menu bar, and then click Drawing - Ellipse Line - Arc line in drop-down list;
You can draw an elliptical arc from Home tab of tool ribbon — in Drawing group of tools — Elliptical Arc button in AutoCAD;
You can create it from classic Drawing toolbar - AutoCAD Elliptical Arc button;
as well as directly create an elliptical arc, writing command name on Ellipse command line, then select Arc option.
How to build an elliptical arc in AutoCAD
First, construction of an elliptical arc in AutoCAD reduces to construction of complete ellipse, and at final stages you specify which part of ellipse must be left. We considered all methods for constructing complete ellipse in previous article, therefore we will consider how to draw an elliptical arc of AutoCAD along one of axes of ellipse and semi-axis (available by default).
Call command Ellipse in AutoCAD, then select option Arc. command prompt will prompt:
The end point of axis of elliptical arc or [
Ц
ентр]:
In response to request, we indicate first end point of AutoCAD elliptical arc axis by clicking on drawing. program will display following prompt:
Second endpoint axis:
Set second endpoint of axis by clicking on drawing. system will prompt you:
Length of another axis or [
П
оворот]:
We indicate length of second semiaxis by clicking on drawing. AutoCAD will display full ellipse. yellow dashed line will follow from center of ellipse to cross hair cursor. following query will appear:
Starting angle or [
П
араметр]:
those. now we need to sequentially specify two boundary angles - "initial" and "final".
By default, angles are counted from horizontal straight line pointing to right (positive X axis), counterclockwise.
The major axis of ellipse may not be horizontally positioned; therefore, in order not to introduce additional angles and there is no confusion, boundary angles are counted counterclockwise from major axis of ellipse. starting angle defines first end point of AutoCAD elliptical arc.
You can specify angle by entering its value in command line or by selecting point in drawing. We indicate initial angle of 90 degrees. command prompt will prompt:
End angle or [
П
араметр/
В
нутренний угол]:
The end angle in AutoCAD defines second end point of elliptical arc. We specify ending angle by entering its value in command line 180. As soon as you specify ending angle, elliptical arc in AutoCAD will be drawn, "Ellipse" command will complete execution.
Note
Elliptical arcs in AutoCAD are used for drawing mates in isometric.
Useful lessons and related topics
I recommend to get acquainted with similar lessons on AutoCAD:
drawing an ellipse in AutoCAD;
drawing circle;
drawing arc in AutoCAD;
smooth curve spline;
universal line polyline;
multiline construction;.
Read and see also:
Courses, tutorials AutoCAD:
AutoCAD (two-dimensional design).
AutoCAD (3D modeling).
descriptive geometry.
Engineering graphics.
House plan.
Assembly drawing of spur gear.
3D kitchen model.
Video "Building in AutoCAD ellipse rings"
This video tutorial and article is included in full free course of AutoCAD 2D, which is suitable for both novice users and has long been working in program.